Creative Writing, YouTubers, and Whitney Houston: Meet Kasey Davis, Helpdesk Administrator.
Q: How long have you been with MIS Computer?
Kasey: Since 2019.
Q: Primary location:
Kasey: Chicago, IL.
Q: Department:
Kasey: Helpdesk.
Q: Describe your role at MIS.
Kasey: Helpdesk Administrator – manage helpdesk workflows; dispatch; report creation and distribution; administration.
Q: Favorite MIS event or memory:
Kasey: The current icebreaker "show me what you working with" was really fun. We submitted pictures of our workspaces from home and we all had to guess which workspace belonged to who.
Q: Favorite place for lunch:
Kasey: Pockets and Starbucks!
Q: What is the best advice you've ever received?
Kasey: Trust in the Lord with all your heart and lean not on your understanding and he will direct your path (Proverbs 3:5-6).
Q: Before working at MIS what was the most unusual or interesting job you ever had?
Kasey: I worked as a Clerk in a Library and I loved it! I was in book club in high school and middle school, so it was great. I enjoyed being able to read while I worked and talk to customers about interesting books.
Q: What is something valuable you've learned from quarantine life?
Kasey: Life is too short, to refocus on my goals, and family is everything.
Q: Secret (or not-so-secret) talent:
Kasey: Creative writing!
Q: Who inspires you and why?
Kasey: My parents because they are so hardworking, and true to who they are, loving, giving, and just some of the best examples that I know of being a good person.
Q: Where were you born and raised?
Kasey: The south side of Chicago!!!
Q: Celebrity Encounter:
Kasey: YouTubers – Vicky Logan and the Glamtwinz.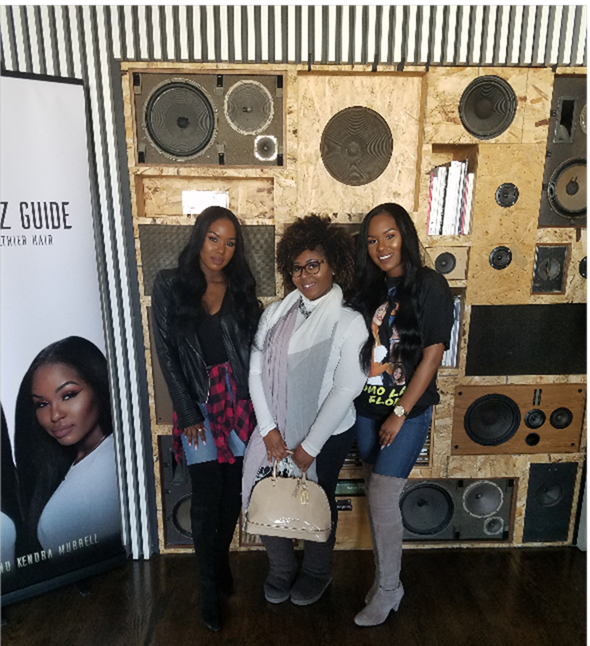 Q: What's your go-to karaoke song?
Kasey: Whitney Houston – Greatest Love of All.
Q: When I'm not at MIS I like to:
Kasey: Spend time with my family and friends. When I'm home I enjoy reading or watching a good movie or show (my current obsession is Little Fires Everywhere). When I'm not at home I enjoy going to restaurants, art exhibits, parks, shopping, and beauty events.
Q: One thing people would be surprised to know about you:
Kasey: I'm allergic to kiwis, bananas, and avocados (all the good stuff unfortunately).
Q: What makes you smile?
Kasey: Food!
Q: What's your favorite movie?
Kasey: Love & Basketball.
Q: Favorite book or author?
Kasey: The Autobiography of Malcolm X.
Q: If you could visit anywhere in the world you've never been where would you go?
Kasey: I would love to visit Israel, Zimbabwe, Thailand, Emirates, Greece, and Sri Lanka one day. They are all on my list of places to visit!